This is a special experience……join our Hawaiian Practitioner for a tour of some of Maui's "Off the Beaten Path" magical and historical places… and discover the magic of some of the places that are in full view. Unless you know the history and story of the place, you will just think you are visiting a "pretty spot." Once you know, these sites will never be the same.
Discover the intense history of Iao Valley…known for its beauty, its history is both tragic and magic.
Your guide will both educate you and entertain you with her stories and knowledge.
• Get off the beaten path
• Swim in a real stream
• Learn Hawaiian culture and history
• Gain a deeper understanding of yourself and the sacred
• Feel the presence of the present!
• Experience the tangible silence of an ancient heiau (temple) overlooking the amazing vistas of Maui's northeastern shore.
Heart Path Journeys will guide you on a customized sacred sites tour—whether one day or a full week of adventure—and provide practitioners to share the local culture, history and charming family stories with you. We also offer a Maui Labyrinth Tour to guide you to walk labyrinths on Maui—under a jacaranda canopy with expansive views, beside the sea and cocooned by Kukui Trees beside a stream, on the edge of a rainforest.
We can have you meet with a Hawaiian Kahu, and experience a genuine Hawaiian Healer.
This can be a one day tour or we can make this the focus of your whole retreat. We can add the Pele Ceremony on Haleakala one day, and
A labyrinth Tour of Sacred Sites another day from Kapalua to Makawao, Lahaina to Keokea…the difference in the labyrinths is tangible.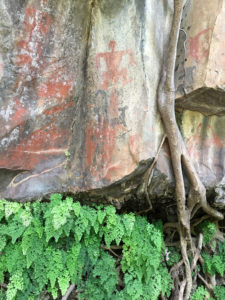 This can be custom designed just for you and/or your group, so let us know what you are interested in!
(808)243-7284 • info@SacredMauiRetreats.com
470 Kaluanui Road, Makawao, Maui, Hawaii 96768
Please keep the time difference in mind if calling. Hawaii is 2-3 hours earlier than the west coast of the US and 5-6 hours earlier than the east coast.