One Day to Emotional Freedom!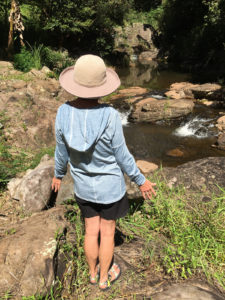 When the past is bogging you down, it is like trying to drive constantly looking into the rear view mirror and slamming on the breaks over what is appearing behind you.
This one day retreat will get you moving forward again! Whether it is grief, trauma or simply life drama, we will assist you in clearing the emotions that are draining your energy.  We will provide insight and understanding, and emotional release and tools for rewiring your emotions to work with you instead of against. We will help you discover the emergence in the emergency.
9:00-12:00 Insight to Self and Six Essential Life Skills with Eve
During this session we explore a deep understanding of the human spirit and the ego mind, and tools for accessing our authentic essence, inner wisdom and sense of self-esteem. It seems that sense self-esteem  diminishes over time such that by the time we are young adults many of us are essentially crippled by our negative self-talk, lack of confidence and the unconscious manipulative behaviors that ensue. This session will deepen your understanding and compassion for the human experience, provide a clear understanding of the ego's misguided attempts to protect us and teach you how to turn your self-esteem around. This session will both deepen your understanding of yourself, and anyone else you are in relationship with. This will begin-or strengthen- the journey of self-love and authenticity, which is the first ingredient to a harmonious, sustainable relationship. The Six Essential Life Skills are powerful skills that should be a part of everyone's personal practice for accessing wisdom, making decisions and aligning our behavior with our goals. Whether applied to relationships, work or simply one's personal well-being, mastering these essential skills allow you to master yourself.
12:00-1:00 Lunch and time to walk the labyrinth and/or journal.
1:00-2:30 Let Go and Be Free with TJ 
Emotional, Spiritual, Physical Release utilizing a fascinating mix of intuitive skills, acupressure, acupuncture, massage and breath work. This session is for those who are ready to go through the eye of the needle to come out the other side lighter and more free. Get for releasing stored grief and other stuck emotions.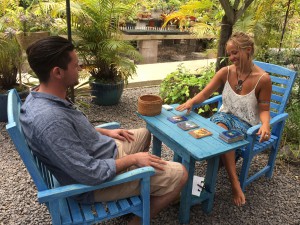 2:30-3:30 Integration time….rest in nature, journal, walk the labyrinth, meditate,
3:30-5:00 Emotional Freedom with Larissa
Through combined gifts and modalities of intuitive guidance, wisdom and Emotional Freedom Technique, our practitioner will help you rewire the way you think and what you attract. Adopt new ways of thinking, seeing yourself and co-creating your life.
This retreat prices at $875 plus tax and includes a light lunch.