The Occtober 2013 Heart Path Women's Group Retreat with Eve Hogan and Laura Berman was AWESOME!
LET US KNOW IF YOU WOULD LIKE TO JOIN US FOR THE NEXT ONE!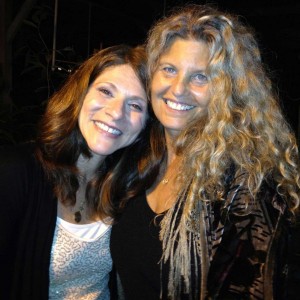 Eve and Laura are a dynamic duo! Laura's soul-stirring music opens everyone's hearts, and awakens our souls…..and Eve then shares tools, skills and insights to "train your brain to start with heart."
We had excursions every day to the beach or hiking—both fun and adventures in awareness!
We explored the concept of self-esteem and learned about our relationship with our selves, how our beliefs impact us (and how they can be changed!), about the stories we make up and the meaning we make out of events (that aren't necessarily true).
We "reframed" the role of ego into an ally rather than foe….but recognize that the ego can't be the one running the show….
We took a deeper look at relationship dynamics, stepped away from blame and into full responsibility for the quality of our lives.
We explored our sub-personalities (inner child, inner teen) and accessed our Inner Wisdom.
We claimed our SOUL purpose and explored what we love, what we are good at and what serves others.
We unpacked the "Laws of Co-creation with Spirit"!
We woke up. We played. We laughed. We cried. We hugged. We shared. We ate (unbelievably good food!). We explored. We journeyed….outward and inward.
Day One Excursion was to the beach!(Haleakala was closed so we headed to the shoreline!)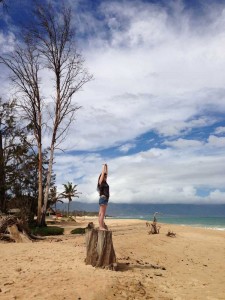 We walked the Labyrinth at The Sacred Garden! (With Bodhi watching over us!)
We learned, listened and explored…
We went on Adventures in Awareness!
We went shopping, to the Farmer's Market and ate dinner in Paia, Makawao and Haiku….
We had a balanced diet….some beautiful greens and some heavenly chocolate!
And our Grand Finale was the amazing "Greenhouse Concert" with Laura Berman at The Sacred Garden
"I Realize"
"The Essence of You"
Everything That I Am
Facilitators:
Eve Eschner Hogan is an inspirational speaker and author specializing in creating healthy relationships—in the workplace, the home and the heart. Eve shares a rare perspective on human behavior along with simple steps one can initiate immediately to bring about change. Eve's work bridges the gap between the head and the heart so the two work in alignment instead of opposition. Through a blend of story-telling, sharing wisdom, enhancing common sense and offering skills, tools and practical guidance, Eve entertains, educates and empowers her audiences.
Eve is the author of multiple books including Way of the Winding Path, How to Love Your Marriage, and Intellectual Foreplay, and a writer for Spirituality and Health Magazine. Her next book, The EROS Equation is due out in Oct. 2013.
Eve is the Executive Director of the Divine Nature Alliance a 501(c)3 public charity which runs The Sacred Garden on Maui. She is the owner of Heart Path Journeys, offering empowerment retreats on Maui and co-owner of Makena Coast Dive Charters.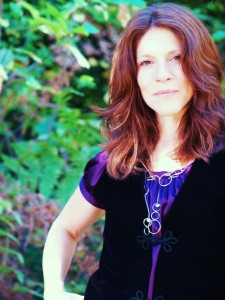 Laura
Berman Inspirational Music
NOTHING will stir your soul more that the magical voice and music of Laura Berman!
Originally hailing from the NYC singer/songwriter scene, Laura Berman has toured extensively nationwide as a solo artist and also as one-half of the pop-inspirational duo, 4 Stories High with her husband, songwriter & producer, Craig Benelli. She has performed alongside authors Neale Donald Walsch and Marianne Williamson and at the Agape International Spiritual Center in Los Angeles. While in NYC, Laura was a back up vocalist for Grammy Award Winner, Enya on the David Letterman show and was also a featured vocalist in the children's feature film release, "Clifford's Really Big Movie" and accompanying Soundtrack. Laura can also be heard on the Dallas, Houston and Nashville medical reality show, "Best Docs", singing the theme song, Changing Lives. Now residing in Portland, Oregon, Laura is currently performing in the Pacific NW while in the final recording stages of her 3rd CD, with a release scheduled for June 2013.
Let us know if you are interested in joining us for the next one!

Contact us for private sessions or private retreats…customized to your timeline, your budget and your needs!