Hi Eve,
You may not remember me, I attended the Art retreat you hosted on Maui back in May 2014.
When I signed up, I had just turned 40 and was in the midst of a difficult separation from my husband, struggling to keep myself together for my two young sons. I expected to visit Maui for a break from all the stress, a chance to do some art in peace and quiet, and maybe learn a little something. Secretly, I also expected to be validated in my decision to divorce my husband, as I'd planned to start the process when I returned.
I ended up with so much more. This was my first experience with labyrinths, and really with any form of self-inquiry. I considered myself a reflective person, but I learned during that one week how much I was hiding from my relationship, and from myself. One morning, out in the water, you invited me to look at my relationship with my husband as an experiment in self-mastery. What might happen if I used it as a laboratory for showing up authentically? I thought long and hard about what you said, and set an intention (actually, I believe I just borrowed yours – to have a loving and harmonious relationship with the father of my children.)
I returned home from Maui afraid I would lose the peace and calm I'd found there. Instead, I started finding ways to bring the "Maui peace and calm" from my center, out into my world, while continually returning back to my intention. It was a slow and sometimes painful process, but eventually I started seeing how I had been showing up in my marriage – divorced from my Self – and that this was the root cause of many of my relationship issues. To keep a long story short, my husband and I reconciled, and in August of 2014 he moved back home. It took another 6 months but we slowly mended what had been damaged, and are now doing very well, speaking our truths with love and respect, and moving forward together. Talk about a 180-degree turn!
In addition to starting down the path to restoring my marriage, from leaving your labyrinth in Maui I set foot on a new path, down a road of self-discovery that has been completely life changing. When I got home, I kept returning again and again to my notes from your retreat, using your hand motions to remind myself of the powers of self-observation. Craving more "connectedness" (a big word for me, I discovered during a clarity session on your property), I started devouring work from Byron Katie and others, and found myself last January enrolling in a Life Coach Training program. The week before the course, I remember thinking "What am I doing? How did this even happen?" I signed up having NO intention of becoming a life coach, just craving MORE of the tools (and connectedness) – in other words, more of what I found on Maui! I completed the 9 month program in September, and have been coached and have coached others literally hundreds of times since starting, and have "found my tribe". This November, my husband and I purchased a 2 acre property here in San Diego, with the intention of building an onsite art studio and labyrinth, to be used in my coaching work. There is absolutely NO WAY I could imagine being in this place 2 years ago, and I feel like from the moment I stepped off your labyrinth, my heart has been calling me home to this.
I realize this is an extremely long email (and I could write dozens and dozens of pages telling you all the 180 degree turns that have happened since I last saw you) – if you're still reading, thank you for bearing with me this long! I will wrap this up by letting you know that, as of this morning, I am officially a certified Life Coach. It has been a long journey to get here, full of those lovely 180 degree turns, but I am overjoyed to be standing here with my foot poised over the threshold, getting ready to "begin again". I am humbled by this opportunity to take the gift you gave me on Maui, and "pay it forward" on this new path. Perhaps without realizing it, you touched my life and set forward a vibration of changes into eternity, and I wanted to take a moment to just say thank you so much for the work you do.
Warmest regards,
Nicole
*****
Powerful self-love, deepened self-understanding, and increased wisdom of how to and stay true to my own heart path. This is a short list of the amazing goodies that I received while doing the Creative Self Discovery retreat with Eve. She is a master, run to be with her and open to her wisdom and vision fill your Soul and uplift your outlook…..and she gives you all that you may need to maintain the Heart Path in your own life, in your own way, a way of Happy Peace.
much love, Lauren Boston, MA
****
1 word – Amazing. Eve was incredible from start to finish.  Trip changed my life forever.  The entire experience was magical, comfortable, convenient, practical, educational, spiritual, exclusive and so much FUN. Learned so many valuable lessons from Eve and her team of amazing talent.  Completely allows you to customize your trip and needs.  Gorgeous location. But most importantly, everyone cares, everyone wants you to become stronger, smarter and more in tune with you body, mind and spirit.  I will love Eve and her soul forever.   Thank you for everything.  I'm a new man.
—A.T. Florida, 2015
*****
The moment I met you and your spoke your words, I felt such relief and instantly felt a connection with you. Normally when I meet someone new my ego kicks in, but with you every word and action you did never made me doubt you one bit. Ever since returning home I've ben tested to my limits. I could honestly say if it wasn't for all the tools and knowledge you taught me, I could easily have gone back to dark. But because of your help and all of the team, I've been able to continue life every day at a time genuinely happy. To me you are my guardian angel and I can't wait to see you again. Thank you from the bottom of my heart.
—Helen. Spiritual Growth Retreat, 2015
*****
Hey Eve!
Thank you for the beautiful compilation of notes from your excellent practitioners. I miss them already!
Choosing your retreat (being led to it actually) the first time and then repeating it again after a couple or so years are the best things I've ever gifted myself with. It is the ultimate expression of loving oneself. And we know that we cannot love others without loving ourselves first… And I will not dare go somewhere else. It is just never the same. Yours is like coming home to a sweet, protective, nurturing refuge. Into a loving embrace of a dear mother…
Anne is very effective in centering you. In making you drop your defenses. She just makes you look within and urges you to be unafraid to face who you are. In such a tender calming manner. She's hypnotic!
Dear Sophia, so sincere and warm, that she makes you want to be embraced by her and stay there to feel loved and appreciated. She makes you feel genuinely special. A special spirit. And so willing to help you take a step further in life. She's very nurturing!
Larissa was an eye opener. Her words and simplistic style, direct and candid, very effective. Will make you realize a lot of things that have been there all along. But she pushes the right buttons to make your eyes see more clearly. In a fun way. She makes you confident to be who you are or to unleash what you are comfortable of being. She can uplift you and turn your perspective a 360 degree turn. A true gifted guide!
Nate, my dharma brother. Really enjoyed our conversations and his astrology reading will make you better understand why you are the way you are. And will guide you to be a better you. And the cave! Definitely a highlight!
Danielle is young yet so wise. And was very patient with me. She is unwilling to give up on you cause she sees the full potential in you. Will push you oh so gently into realizing your full capacity. She's a strong energy healer and giver. And I can see how much she loves life and it's infectious!
Vicki and Maureen really know their unique art of healing. Enjoyed both sessions tremendously!
Hoku is so very special! And I had so much fun with her. Her smile is so lovely and when she does, it automatically makes you feel good. And the way she communicates with the guides is so light and fun to the point that it's sometimes hilarious esp when the messages come pouring in. She was the clincher to my retreat and sealed all my new found strength and beliefs and passion. I found it so easy to connect with her and readily believed her every word. Her words will guide me through!
And my dearest Eve! Is there anything else to say? You are simply the best! And the affinity that I have towards you, like a life long bond between sisters! You are a cool, doting and unconventional older sister to me. Like an idol who inspires me. Your wise analysis of things, your practical applications and the wisdom behind everything you say will forever be etched not just in my mind (for it should take the backseat at times) but in the deepest recesses of my heart. I love you Eve!
And I love all of you guys! You are an exceptional team! And I thank you deeply and enormously for being patient with me and for being genuinely caring and nurturing. You are the most gifted people I know. Thank you so much… and we will surely meet again (though I hope I don't come to you bothered or depressed haha!). Bless you guys and may you always have a happy heart and a happy mind 🙂
Eve, I just love you…
Sincerely
Carol
****
We had a wonderful day retreat. Eve, Larissa, and Hoku were amazing. We both felt lighter after we left and received a lot of clarity. I'm excited to practice what I've learned. Thank you very much for the best experience we've had in Maui… And in life! 🙂
A and D, Los Angeles
*****
My wife and I knew we wanted to make our second honeymoon to Maui even more extraordinary than just savoring the beauty and magic of this amazing island. We worked with Eve for several weeks before arriving in order to customize the perfect 4 day retreat at her Sacred Garden. What a home run this was for our relationship! Eve is a master relationship counselor who intuited exactly the right team to assemble that would take our seven year itch and transform it into an open door for growth, deeper appreciation and profoundly meaningful attachment. I couldn't have asked for a more beautiful setting to do this sacred work nor a more skilled, grounded and professional team to facilitate the process. Eve is a gem. Mahalo.
J and K, 2015
*****
The retreat experience was so much more meaningful than I could have imagined so thank you and the counselors for the opportunity to gain such amazing insights. Callie's session with Hoku, like mine, was similarly enlightening and no doubt will become prophetic as will mine.
We will always reflect fondly on this time together and it was you and the others who made it so incredibly personal and special.
Bless all of you and much aloha for your continued prosperity and positive influence on all the lives whose paths have crossed before us and for many years to come.
J & C —Father Daughter Healing Retreat
*****
We really enjoyed the weekend. .. it was truly an incredible experience. .. we were so fortunate to be able to schedule it on such short notice,  and both of us honestly went into it with some fear and apprehension,  with our families future literally on the line…. but we did go with open hearts and minds.  Everything was great… and the Eve's coaching sessions were all good for us and helped us understand many challenges we have had and tools to work thru them… Eve was very intuitive and we were both able to work with her very well….  she has given us a real tools and a chance to stay together. .. and that is priceless…  Nate's hike and his wife's yoga was also a nice surprise this morning. .. and both were a pleasure to be with.
—M and J, Maui
•••••••••••••
I ended up at Heart Path Journeys by true Divine guidance and the Universe. I found Eve online, only read the reviews and decided to spend four days with her at the Garden to mark my 40th birthday. What an amazing experience!! I can not think of a more appropriate way to mark this significant birthday. Eve's guidance through tailor fitted, one-on-one sessions have lead me to a higher, grander view of what my life can be and a deeper understand of what I want my life to be. The grounds are absolutely gorgeous with fruit trees everywhere. The tranquil space was quite healing. The beach is a short drive away along with the quaint town of Paia. The facilities were incredibly beautiful, co
mplete with all that is needed for any type of trip. An amazing experience!! —Natalie, Washington DC
•••••••••••••
I arrived home last night (8/1) inspired and deeply enriched by my personal retreat on Maui.  Having had the opportunity to meet with each of you was a very uplifting experience and one that I will cherish for a lifetime.  Under your expertise and guidance over the past several days, I was able to fully explore some of the decisions that I have made or need to make in my personal growth plan as well as close relationships.  Each of you gave me the guidance and tools that I sought out to achieve certain goals while continuing my path of self-awareness and enthusiasm for life!
So thank you again for your kindness, wisdom, life's experiences and most of all the generosity of your time during my retreat.  The following are some of my most memorable aha! moments inspired by my sessions with you.
—Valerie, C
•••••••••••••
I attended The Heart Path Retreat in October 2013 at The Sacred Garden here on  the island of Maui Hawaii. First of all the Sacred Garden is situated in a  valley of lush tropical plants and peacefulness. Eve is very conscience of maintaining a calm peaceful healing energy in one of the most beautiful spots  you can imagine! The group of women that attended was diverse in lifestyle, age and experience. Eve creates a loving safe space, where we were all able to open up and share, process, and heal; leaving with the tools to be able to make positive changes once we returned home.   I have worked with Eve one on one, as a couple's counselor, and now have attended one of her retreats. All of the experiences have brought me to new discovery's and healing. With her own life experience, mentoring, and education she has created a style of teaching that combines spirit mind and body. So if you are ready to make some changes, take responsibility for your life, this is for you.   When the student is ready the teacher will appear…. Eve is here.
—Karen, Maui
•••••••••••••
A weight has been lifted and I'm a new person better equipped to take on the world. Thank you for the tools that allow me to not ignore my grief and loss but to feel them while continuing to move forward in strength.
—Kendra, CA
•••••••••••••
Last week my husband and I were working on our divorce, planning out how to separate our finances, and then we had a two-hour session with Eve. It was powerful and amazing. Now we are working on our marriage.
— J and A, Maui
•••••••••••••
This three days did more for me than 40 years of psychotherapy. I am amazed and so grateful! —Nancy Trent, NYC
•••••••••••••
My family and I went to Maui for a vacation, and I wanted to do a one day spiritual retreat for myself. I'm so glad I decided to! It was the highlight of my trip. Eve immediately made me feel like she has always known me, and made me feel welcome. I spent a bit of time relaxing and reading, and then was connected with a couple practitioners who were totally amazing. I think what stood out for me was the overall feeling of "being home." And I brought a piece of it back home with me! I love Eve's logo of the Heart Path Journey. I bought a necklace pendent and wear it everyday! —Trisha
•••••••••••••
My husband and I enjoyed and continue to benefit from the wonderful opportunity of spending a week with Eve Hogan at her beautiful Sacred Garden on Maui. She is an awesome relationship coach and we learned a lot of practical wisdom that continues to inform and enhance our relationship. Her use of the labyrinth as the metaphor for life and spiritual practice works great for me. My husband is not drawn as much to the labyrinth but he has found practical ways to practice what he learned in the great sessions we had with Eve. Remembering who we are at our core, self-observation, self-esteem, taking responsibility for our own actions, surrender and gratitude are just a few of the wonderful practices we are learning to incorporate in our relationship. It just gets better with practice! Thanks, Eve, for sharing your wonderful spirit and space with us! Donna and Bill, Washington
•••••••••••••
I have had the pleasure to
attend A retreat with Eve and her fellow teammates in Feb 2013. I was at a point in my life where i knew i needed to make some changes and felt I needed some assistance. I wanted it to be in a place where i could have complete solitude if i wanted and yet have amazing people around me at the same time, not to mention your in Maui!! My experience with The week long retreat changed my life in so many ways, i found direction again, peace with myself and with others. I had so much growth in that one week that if i explained all that i encountered this review would be pages longs so i will keep it short as possible. Eve and Steve make you feel at home as if your part of their family, they are beautiful people. The retreats also schedule excursions if you choose to add to your packages, I highly recommend you add a few for experiencing what the island has to offer along with your retreat and sessions, you will be amazed at how you will see things in a whole new way. If your searching for answers, wanting a direction, guidance, personal growth, tranquility, beauty and compassion then you must attend one of the retreats offered by Heart Path Journeys!! much love Shellie—Canada
•••••••••••••
The choices were Thailand, Arizona or Maui…as soon as I spoke to Eve on the phone, Maui was the clear choice for a self-journey I had been wishing to take for a couple of years. Eve is an excellent facilitator, teacher and, although we had just met, felt like a trusted old friend. I loved all of my sessions, which were one-on-one and felt tailor made for me. Each practitioner was very interesting, knowledgeable and professional in the information they shared with me and at times guided me through i.e. meditation. While there was a level of expectation, more so from outside forces, that this would be a "life-changing" experience and I would be "cured" of all that causes me daily angst or stress, what I took away instead, which I feel is way more valuable, was a tool belt loaded up to help me to continue to grow and face everyday challenges with a better understanding and "mindfulness". In addition, and as a result of me sharing my experience at Heart Path Journeys with friends and family, many are now seeking out their own journey. Watch out Eve, the Canadians are coming! (well at least Vancouver Island!) Thank you to everyone at Heart Path for a wonderful experience, which will continue to have a positive ripple effect in my life. Mahalo, Sue—Canada
Aloha Eve!  Made it back home at about 3a.m. Sunday morning.   It's still a bit surreal to be looking around at my home surroundings again instead of idyllic Maui.  I ordered a Hawaiian pizza when I got in, just to try to recapture some of the magic. (Alas, it didn't really work.  But a tasty pie nonetheless). Thanks again for the wonderful retreat and accommodations, and for being such an excellent teacher and a gracious and caring host.  I'm so glad and grateful that I stumbled upon your website way back when.  I was expecting great things and my expectations were actually exceeded.  I can't even find the words to explain what a fantastic time I had.  And I have an absolute banquet of food for spiritual thought to chew on!
The "Baldwin Pipeline" (my own silly name for the area from Makawao to Paia, with the offshoots to the Sacred Garden, the basketball courts and that secret residential beach entrance) became a truly special place for me.   Thanks very much again and MUCH Aloha!  Take care, Kevin
 •••••••••••••
Dear Eve, Just thinking about my wonderful trip there recently and wanted to wish you and the "team" a wonderful day. I am on my journey, I am on my path in my authentic self, I fee confident and strong, but humble and grounded. Thank you for everything, I'll never forget you and my experience. My daily routine now that I am home is my meditation, prayer, burning of sage and talking to myself in the mirror, then my run. I want you to know that I truly value my experience with you and your team in Maui. I feel so happy and at peace. I find myself sharing my happiness with everyone and approaching everything with love and kindness, I consider knowing you a very special person and I am blessed to know you. My heart is still opening and I love it! Tom
••••••••••••••
Aloha dear Eve, greetings from Rochester, where Olde Man Winter has settled-in.
I'm still basking in the joy, healing and delight I experienced in Maui, thanks in so many ways to you and the Heart Path Team. The two relationship sessions I had with you were transformative; what you taught me will enhance my relationships forevermore. Your recommendation that I have a healing session with Anne  was perfect; the work she did with me was profoundly deep, soul-level healing.
I enjoyed walking your beautiful labyrinths, especially because you shared with me your perceptive understanding of how the labyrinth works.
Thank you for arranging accommodations for me. The retreat center was peaceful and elegant, providing the spiritual support and physical comfort for which I longed. Chef Craig nourished me with his delicious, healthy juice fast; he shared his expertise about nutrition and fasting; he coached and supported me thru the fasting process. I have wanted to do a juice fast for many years, but doubt it ever would have happened without Craig's guidance. Now I am equipped to do at-home fasts in the future.
Eve, you are an amazing woman, and I so appreciate everything you did to make my personal retreat in Maui a life-changing experience. I'm looking forward to reading your book, and staying in touch with you. Sandy
 ••••••••••••••
My sweetheart and I stayed four nights on a Heart Path Retreat. The owner Eve is a wonderful, warm, wise and welcoming woman. We stayed in a private cottage upcounty which was perfect for us! It is fully furnished with two bedrooms, kitchen, living room and private bathroom and was relaxing and comfortable. The property is located on the edge of the rain forest and has many fruit trees.
Before arriving we were in touch with Eve and were able to personally customize our stay maximizing the benefits of what we were seeking. We had our yoga instructor (Sally) come right to our cottage each morning for personalized yoga instruction. This was great for us beginners! We also had an intuitive reader, meditation instructor and massage therapists come to our cottage for private sessions. After our sessions in the cottage we met up with in her cozy space at The Sacred Garden for private relationship enhancing sessions. WOW, WOW, WOW! This was my favorite part of it all. The tools we learned and took away from these sessions with Eve have brought both of us to a much deeper level in our relationship as well as us on our own personal "spiritual journeys". I just can't say enough about it.
The experience was earthy, laid back, authentic and moving. Another powerful part of this stay was an introduction to the Labyrinth – neither of us had ever heard of one before but we were open to the whole experience and whatever we could take in. Eve explained the Labyrinth and the purpose of it and gave us instruction as well as some very good personal homework that we were both eager to complete. I won't get into the details of it but let's just say if you have the opportunity; it's one you won't want to pass up!
 ••••••••••••••
Well, I started missing Maui before I left the Island, lol!  I have landed safely and all is good. I did teeter into "the hole" but haven't fallen all the way down…not bad for a first start back.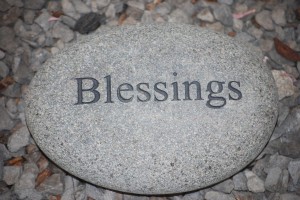 Thank you again for putting together such a great itinerary, I have learned a lot during my time there. Lori
 ••••••••••••••
I am now almost a week back in Holland and wants to let you know that I still feel the strength of the ceremony and walk in the Haleakala. I am refined, allow in my strength and have an enormous amount of energy. Dear Eve, my visit to Hawaii, to you garden and hike in the Haleakala with you are forever in my memories. Willy
 ••••••••••••••
Hi ,
I'm finally sitting down long enough to send you a proper email.
First and foremost I want to thank you so very much for everything you did for me. I had such an amazing trip and you are absolutely wonderful. Being around such positive people is such a breath of fresh air! It honestly was nice to step away from the norm to collect my thoughts and feelings.
Being home is wonderful. I have waves of anxiety with the work thing, but I'm plugging away at the job search, but I know I need to be patient. It will all work out. My boyfriend and I are doing fabulous. Really trying to utilize the tools that you have taught me. Sometimes you get caught up in the moment, but i  try remind myself to step back and evaluate the situation. As much as I was ready to come home, I now wish I could have spent a little more time there. Its just such a peaceful and organic place. Very different from my environment here.
Please say hello and thank you to Janet, Jamie, and Anne. Give Po and Bodhi a kiss for me. I absolutely love them!
I miss you and will love to stay in touch! xoxo
*****
I made it thru Wednesday with work and it felt great! You may let Denise know that I am getting in the habit of meditating at work twice a day, once before I start seeing patients and once before I start my afternoon and it is making a world of difference.  I didn't think that I could do that, however I'm up to 15-20 minutes at a time of quiet time and it goes by so quickly now. Because I can meditate at the office and enjoy it, I'm beginning to enjoy being at the office now too – weird, but good!
I have also been attending a prayer, healing, and meditation service on Wednesday evenings and a meditation session before our regular service on Sundays at our church, Unity.  Do you know, Eve, that those 2 things have been ongoing at our church for years, however, I never paid much attention to them until recently?  That power of awareness, you're right Eve!
I really have so much to be grateful for.  I am so grateful for having God in my life.  I am so grateful for my loving, supportive family.  I am so grateful for spending time on Maui with you, Alison, Denise, T.J., and Anne and learning so much.  I am so grateful for the Sacred Garden and the labyrinth and being introduced to the many new experiences. My doctor can't believe how well I am doing and how fast I am healing.—Allen
****
I've been trying to reconnect to my visit last winter by watching some of your youtube videos and just trying to recapture that headspace (I really liked that Juicy Living interview).  I kinda regret not walking the Labryinth very much (I think I only did it once), although I've been pondering why exactly made me reluctant to do that.  Funny how a Labyrinth, even unwalked, can be a tool for self-assessment.
Also kinda funny: before my Maui trip, I was battling insomnia for a couple years (and losing).  After I came back home, I went like 8 months sleeping like a log.  My insomnia came back around September and I was actually starting to take pills to help get some zzzzzzs.   (Which I don't like to do.)  Since last week, when I started watching some of your videos and trying to reconnect with the whole Maui head space (heart space more accurately, I guess), I've been sleeping quite well again.  Go figure!
Anyways, I was just listening to some inspirational tunes and thinking about you and the Sacred Garden and the wonderful time I had and thought I'd drop you a line.  I'm still very grateful to you and your colleagues for everything. I am using The Eros Equation daily!  I pull it out often and refer to it and share it with everyone!—K.W.
••••
My experience there is something I won't ever forget. Eve and the other guides, helped me understand things about myself and others that are very beneficial. They taught me how to help myself heal and what steps to follow in order to move forward. If you want to learn the art of emotional control which is a skill, want to create healthy relationship with the people around you or if you simply want to enjoy nature and learn some very valuable life lessons, then look no further, if you want or need to heal, learn and let love flow, and go from your head to your heart, then this is the place for you! Enily —Puerto Rico
 Group Retreat Testimonies:
Aloha  mai e,
(I invite aloha to you)
I wanted to take a moment on behalf of each of you who participated in the retreat to make our first Mindful Wellness Retreat such a spectacular experience. We all seemed to take away so much love, deeper thought and planned action. What more could we have asked for, what more could we have received! The professionals, Eve Hogan, Nancy Blackwelder, Ted Surman, Cynthia Moses, Ann Rice and Denise LaBarre were extraordinary and we were truly blessed with their teachings. The participation from the group was honest and authentic and again I say what more could we have asked for! It was as close to perfect as it could be and this is what the organization strives for puts our name behind.
So Mahalo Nui Loa ( Thank you very much) for attending, being present and being a part of an organization that changes the lives of women, one vacation at a time.
Much Aloha,
Cathy Backus, Send Me On Vacation
••••
Eve Hogan is extraordinary as a relationship consultant.  She brings not only a joyful, full-of-life, huge smile personality, but vast pragmatic experience, meaningful stories and examples that all can relate to, and a command understanding of her relationship consultation specialty.  I would highly recommend Eve and her staff at Sacred Garden in Maui to anyone who may need some fine tuning.  It will be the time of their life.
— Leland Eugene Backus, Esq.
••••
First and foremost, what a wonderful environment to meet with such a dynamic group of people.  I feel so blessed that Send Me On Vacation shared this opportunity  with us and am so excited about being a part of planning cancer survivors future vacations!  But as importantly, it was so amazing spending the 5 nights with all of you and learning about ourselves, and how to live life fuller and more meaningful than ever.
—Jeanette Bunn, Travel To Go
••••
My most heartfelt thank you for all helping me find my "Purpose" in this lifetime.
It was an honor to be in the company of such wonderful, compassionate and motivational people.  As I move forward with my life with awareness and an OPEN HEART, I will always be thankful that I came on this retreat.
—Linda W.
•••
You were an undreamed of surprise.  You have an amazing gift.  Combining that with your high intelligent, your compassionate heart, your wisdom,  your giving spirit and commitment to being true…you set a high standard for how to live our lives.  You made our time at The Sacred Garden so very, very special.
What a breath of fresh air! Love to ALL my new and old amazing friends, —Janice , AZ
•••
••••
It was so good meeting you and being treated like royalty by you and the staff at The Sacred Garden.  There is an undeniable feeling of peace there, and the retreat is just a place where you can get away from the external influences that keep you from reaching your inner feelings.  Your intuitive assessment of what people are looking for, and the leadership you give, leaves a meaningful imprint on a persons awareness and development.
Tommy M.
EVP Travel To Go
YOU TOO CAN HAVE YOUR LIFE REJUVENATED!
(808)243-7284 • info@SacredMauiRetreats.com
470 Kaluanui Road, Makawao, Maui, Hawaii 96768
Please keep the time difference in mind if calling. Hawaii is 2-3 hours earlier than the west coast of the US and 5-6 hours earlier than the east coast.